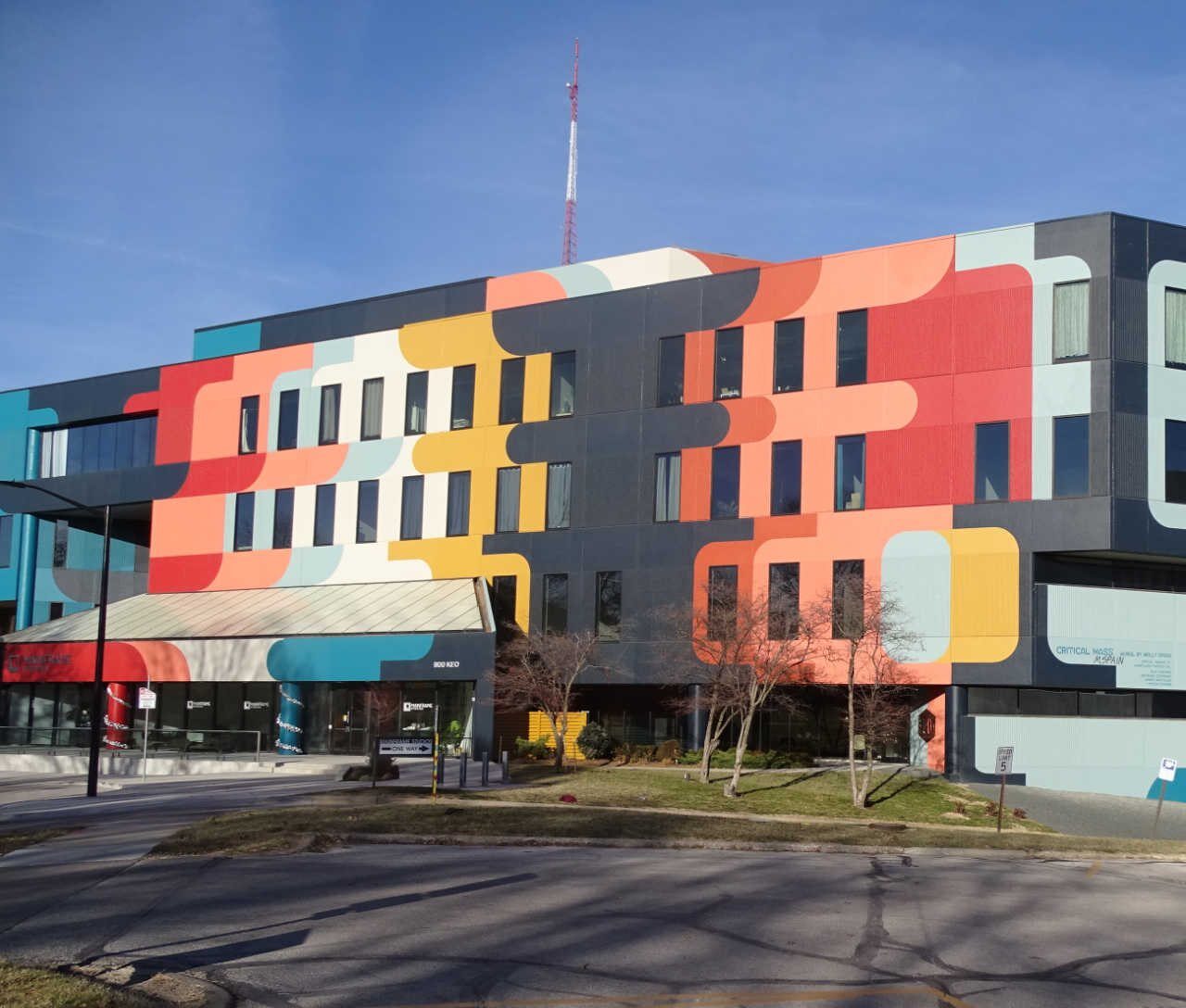 Waveland Studio takes its name from the Waveland Park neighborhood of Des Moines. The name alludes to the rolling Midwest prairie.  Waveland Studio is now located at Mainframe Studios, 900 Keosaqua Way, Des Moines Iowa, Studio #226.
Waveland Studio produces unique journals, altered books, sculptural pieces created with book binding techniques, and more. The studio also welcomes commissions to create books for weddings, receptions, travel journals, guest books, baby books and other special occasions. Just contact us with your ideas and desires to get started.
Peggy Johnston, the proprietor of Waveland Studio, has been involved with paper throughout an art career spanning more than 50 years. She has printed, pulped, poured, painted, pasted, sculpted, woven, cast, and sewn paper. Peggy's love of paper and fascination with containers came together when she started making books. Books function as containers for thought but Peggy's books go beyond mere function to become art objects.  She enjoys seeking out unusual materials and devising non-traditional structures to create artist's books with sculptural forms. Peggy numbers each book inside the back cover. She's nearly up to book number 2,500 now and hasn't run out of ideas yet!
Peggy exhibits her books in local, national, and international shows. She continues to hone her binding expertise by attending seminars and workshops. Peggy regularly teaches at the Des Moines Art Center and has served as a visiting artist in local schools. She also conducts classes and workshops through the studio. Her Books in a Box and Fantastic Folds are popular with graphic designers. With her degree in art education, she is comfortable working with adults, gifted and talented students, at-risk students in high school, and young students as well. She enjoys working with the teachers to design special interdisciplinary projects.
Peggy was a founding member of The Prairie Book Collaborative, a group dedicated to furthering the book arts. The group finished three projects, ONE, and TWO, and THREE, and hosted several Edible Book Teas before disbanding.
Waveland Studio sells limited book binding supplies.